Developing the future of invoicing
Saying "I work in invoicing" was never a great conversation starter, but here at Billogram, people like to think that has changed over the last ten years. Mostly thanks to our efforts challenging the status quo and developing a payment experience that people want.
When imagining our product, we tossed all existing PDF and paper invoices in the bin. Instead, the focus was on how digitalization and automation can be used to improve the human experience around paying and handling recurring payments.
Today we are a fast-growing scaleup of 70-80 people, and are looking to expand in size, and into more markets this year. Although change and development are natural at Billogram, one thing has never changed: our dedication to reinventing our product and revolutionizing a highly outdated process.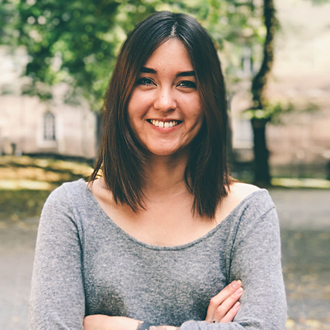 Much like the rest of the company, Billogram's development department is going through a growth spurt, creating both new challenges and great opportunities at the same time. We talked to Miriam Larsson, our CTO, about how the department works, and what Billogram can offer those who never want to stop improving. Read her thoughts below, and find our open positions here.
So, how did you end up at Billogram?
-I actually knew many people here from before, having worked with our CEO in the past and being friends with others. However, this was not why I joined. Instead, I was drawn to the organizational challenges that Billogram was facing.
Tell us more about these challenges.
-They were centered around how to best scale the team, something we're still iterating on. And in general, which processes are needed to retain the momentum of a tech company that is rapidly growing. In the past, the person with the ideas could work closely with those who realize them, but a growing organization often forces these two functions further apart.
What did the team look like back then?
-We were around fifteen, and today we are more than thirty, so the department has more than doubled in two years.
Is it a hard product to get to know?
-It is large as you'd expect of a 10-year-old product, but we've taken steps to lower the threshold of getting into it all. I'd say it usually takes around 3-4 months, during which time new colleagues soak up all the new knowledge. After that, they often start to ask questions - proving that they have got their head around what we do - that's always awesome to see.
Does the legacy complicate things for developers?
-So, one of the steps taken to lower the onboarding threshold is we've broken down the product into smaller domains. Hopefully, this will also go some ways towards decreasing the complexity of renewing the legacy parts we don't want to keep. We also open up the possibility for team members to move around between domains if they feel like working with something new. Team members can even do exchange projects with other teams, just to dip their toes into a new pond.
Is there any particular experience you look for?
-Working in invoicing isn't too common; it's a world of its own. We don't demand any previous payment experience, but that means you will have to learn on the job. It's not very complex and usually turns out fine, but our product has old parts that need to be broken apart, renewed, or made more scalable. This is work that is already on the way, but we need more hands to help out.
What traits are you after?
-People who like change and are okay with the fact that not everything is set in place. We are fast-growing, meaning there's a lot of change happening to the product. The ideal person is someone who thrives in these environments, and someone who doesn't need to be told what to do, but instead locates problems and solves them.
Since the organization is also changing, identifying problems and needs in this regard is also essential. This also opens up new opportunities to shape and create your role. We are at the point where we can move from generalists to specialists, that's an ideal place for someone who has been a generalist but wants to take the next step; test the waters until you find your passion.
Why is now a great time to join Billogram?
-There's still a chance to make your mark on the company. We have a lot to do in Sweden, but we are looking at new markets - that's going to be a lot of work! Additionally, we have a new data team, and we're eager to combine their expertise with the product we already have to make it even better! We are also frequently onboarding new clients, and that comes with its own challenges. We haven't found the perfect recipe to tackle all our challenges - you get to develop it with us.
Is the development team evolving?
-We are on an exciting journey as we shift away from working competence-based to working cross-functionally within one product domain. This way, we think the product will improve even more as all relevant perspectives are present in the day-to-day work.
What's it like to join the team?
-We have a pretty rigorous onboarding process for the whole company - it's important to us that new Billogrammers feel welcome and get to meet all our different functions. All roles in product development will also be introduced in-depth to the product, and as they join a team from day one, it is usually reasonably straightforward to get into the work. As they'll be working in domains which are a subset of the product, we also think onboarding will be faster as there is less context to absorb.
What's the best part of being CTO at Billogram?
-It's a double-edged sword since it's hard to measure the effect of my work. At the same time, I get to enjoy all the things that turn out great. When others do well, I feel really good, and enabling that progress is my most important task.
What's a good reason to join Billogram?
-Well, this is a place where you get to impact how you work as a team while also developing your skillset.
Can team members influence what they work on?
-This is the whole idea behind our team structure. Each team has all the competence needed to make decisions on their own. All perspectives are there, so decisions on priorities, roadmap, and execution can be taken as a team.
What does Billogram need more of?
-As an organization, we need more diversity because new perspectives come with new knowledge and insights. Today we have four female developers along with people from a variety of countries, but we want more. It will only make us stronger, especially as we go after more parts of the world.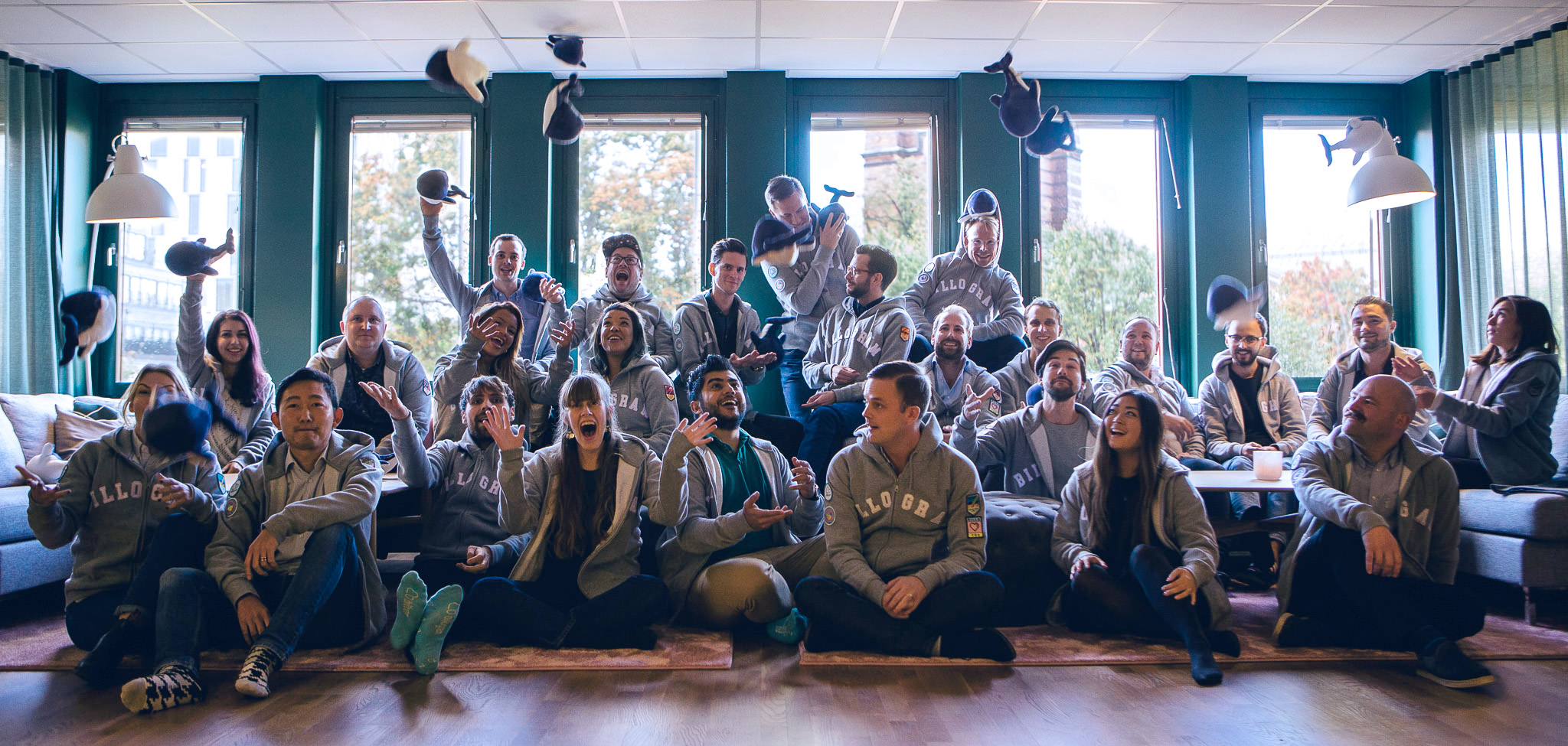 What's the culture like?
-We've worked on our diversity in hiring, so the team is a mixture of genders, nationalities, and backgrounds. That makes us a varied bunch who enjoy working together - towards common goals. When it comes to team activities, we are all suffering from the pandemic. But we keep up routines like weekly meetings, demos, and the occasional virtual fika has been known to happen.
Will you continue to work remotely in the future?
-This is yet to be decided, but I see pros and cons regarding both. Most of us currently have a connection to Stockholm, which could create a divide if we onboard people who can't come into the office once in a while. For sure, working from home will be more common after the pandemic (we've always been flexible like that), but we're not ready to commit to 100% remote yet.
What makes this an attractive workplace?
-I'd say that Billogram is a high-performing business in constant change, meaning you'll get the upside of working an energetic scaleup, mixed with the security of working in a stable company.
What are the working hours like?
-Flexible within reason. As long as your team is up to date, one can work when they please.
What's the hiring process like?
-We are generally interested in hearing how people think and reason in conversation. But when hiring a chef, you'd like to taste their soup, so our developers are given a small programming task. It's not a complicated process compared to other places, and we usually get pretty good feedback on it.
Do you have any team goals?
-Although our tasks may vary, it's relatively simple: to deliver the best product possible, in the best way possible.
Thanks Miriam, for the introduction to the Product Development team at Billogram!
For more information on the opportunities and open positions at Billogram, please look here.